Assembly Host - Available Downloads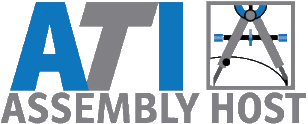 Assembly Host is free to download and evaluate. The evaluation version is a full featured version with two (2) restrictions.
1) Only two (2) connections are allowed
2) Assembly Host will run for 24 hours at a time.
Assembly Host current version 4.16.0 files for download
Assembly Host 4.16.0 installer (.zip) 207 MB
Assembly Host 4.14.x manual (.pdf)
System Requirements
1) A windows server running either Windows Server 2008 x64 or later, or Window 7 x64 or later.
2) .NET 4.0 installed on the Windows server.