What is Assembly Host? - What does it do?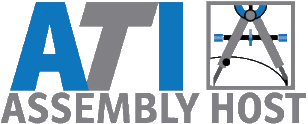 Assembly Host is a server side software system designed to gather torque rundown data from a wide variety of torque assembly equipment and securely save it to a database. It then empowers users with complete access to that torque data through a web reporting tool.
---
How does Assembly Host work?
Assembly Host connects to most Ethernet enabled torque equipment that support the Open Protocol. Once connected torque data (such as Final Torque, Final Angle, parameter settings information...) are automatically downloaded after each rundown is completed.
Worried about network outages or required server reboots? Assembly Host supports a 'catch up mode' that works with most controllers to record torque data from offline rundowns assuring that the data you depend on is always available.